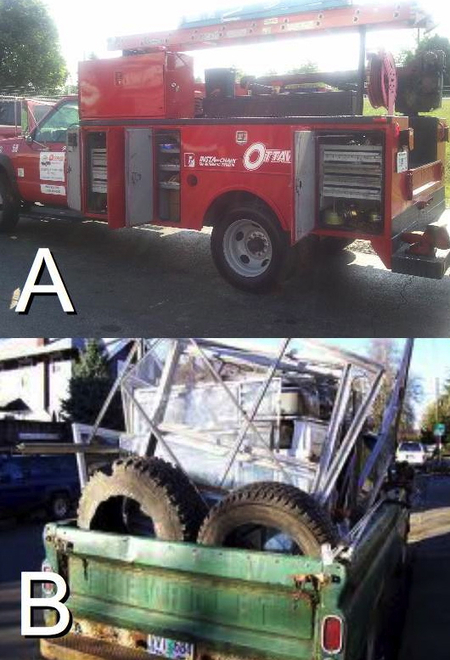 We are always looking for ways to improve our service to our clients. One of the ways we have done that is by taking a close look at our mobile repair service for your yard switchers. By coming on-site with all the right tools and parts, we can get our clients up and running faster, and that always translates into savings. Here is how many of the other companies with "mobile repair" services approach on-site repair:
Customer calls
Over-the-phone diagnosis
Put tools and a few parts in a pickup truck
Come onsite and hope they diagnosed it right
If they are missing parts they have to return to their shop or order parts
If there are other on-site needs they have to be addressed on another visit
Here is how we handle on-site repair for your spotter truck:
Customer calls
We dispatch our mobile repair vehicle
Our Cummins-certified, Ottawa-certified technician diagnoses the problem
Our mobile repair vehicles are full of inventory parts and tools
If other trucks need servicing we are fully prepared with tools and parts
We believe we should be prepared to service your entire fleet of yard switchers. It is very rare that we do not have the necessary part for your repair. We can not remember a time when we didn't have the right tool for the job because we do not "borrow" tools from the shop for our on-site servicing. The mobile repair vehicles are fully stocked with every tool that could ever be needed and then some.
You may remember us mentioning last month about our
oil recovery systems
on our mobile repair trucks. Well, when we pull our impressive mobile repair vehicles on-site, we often have the all the spotters line up their switcher trucks and get all minor and major problems addressed the same day. Our technicians are that good. So when it comes to who you choose to service your yard trucks on-site, think about who will get you up and running quickly, more often. That is Louisville Switching's commitment to all of our clients.