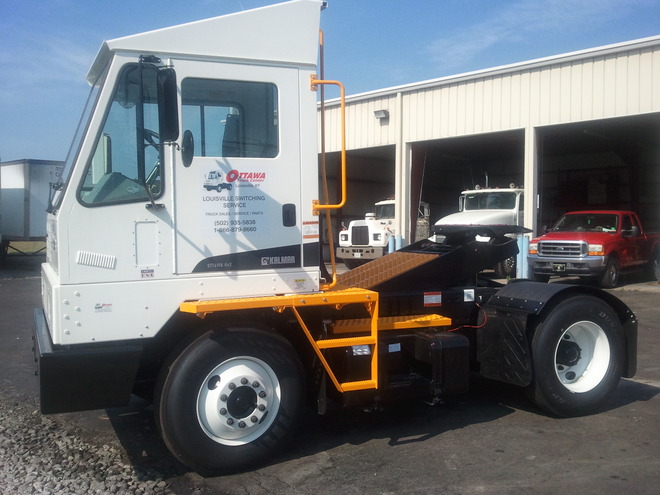 Have you seen the show "Undercover Boss?" Basically, the CEO or President of a large organization goes undercover and is disguised so employees don't recognize him or her. The undercover boss then gets to work side-by-side with the employees and is able to obtain great, honest feedback from the workers.
Recently Chris Troutt was in Georgia and was speaking to a driver who didn't know who Chris was. Chris wasn't wearing a company shirt, logos, or anything else that would identify him as being an employee at Louisville Switching.
Chris noticed the client had a newly-leased competitor brand yard truck. When Chris asked the driver what he thought about the competitor yard truck, he said, "I'd take an old Ottawa any day over this." It doesn't get any more honest than that.
No one knows the vehicles better than the drivers. They are the ones with thousands of hours of trailer spotting under their belts. When the drivers say they would rather have an old Ottawa yard truck over a brand new competitor yard truck, that confirms what we've always known. Ottawa yard trucks are the best yard truck in the business and they will always outperform, outlast, and be the standard for the industry. Ask the drivers, they know!