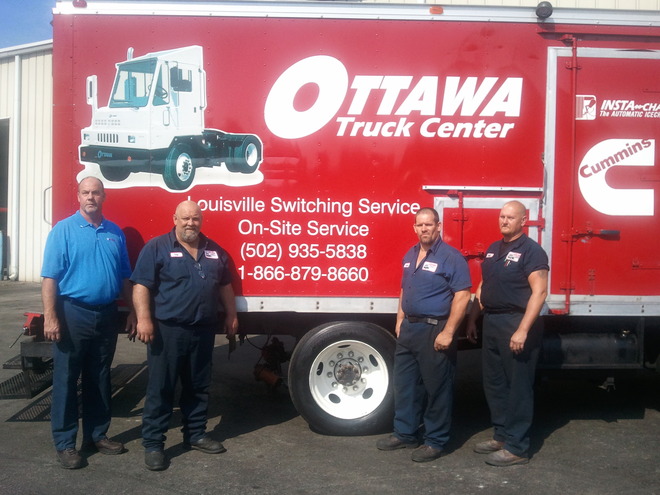 How can you forget the scene in
The Wizard of Oz
when Toto uncovers the identity of the "Great and Powerful Oz?" He was just a man behind a curtain pulling levers and altering his voice to scare people into submission. He promised rewards for completed tasks, but really didn't deliver on his promises.
Here at Louisville Switching, we are pulling back the curtain. When you work with a company you will always get the pitch from the sales people that sounds too good to be true. And that is because it usually is too good to be true. But with Louisville Switching, we couldn't be more transparent about our people and our commitments. It is the real value of our company.
Last week we had two guys from our inbound marketing company,
The Content Squad
, come and give an annual overview of why inbound marketing is so powerful. As opposed to traditional marketing, inbound marketing doesn't interrupt your football game, it doesn't over-promise or exaggerate. Inbound marketing pulls the curtain back and shows you the real value of a company or organization. Our real value is simple; it's our people and our product. We can't share that enough! For us it is so basic. We have the best people and the best product. We don't want to advertise with gimmicks or exaggerations. We don't need to. If you have spent any time with our people you know what we are about, and that is serving you like we would serve ourselves.
The other thing we offer is the best yard truck in the business, the Ottawa Truck. We recently visited one of our clients who leases several yard switchers from us. Their corporate office had recently decided to experiment with a slightly less expensive (vastly less quality) competitor's brand. Chris Troutt asked the driver what he thought about it and he said, "I'd rather have an old Ottawa than a new yard truck from any other brand." The great thing about it is the driver didn't know who Chris was. Chris wan't even wearing a company logo. That is exactly how we feel about Ottawa too.
So you can always expect Louisville Switching to be up front and honest. We pull the curtain back and are proud of our people and product. Thank you for the privilege of serving you!