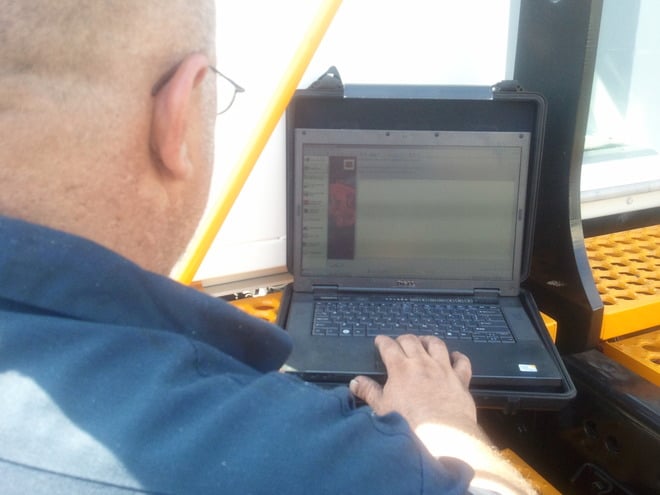 With all the new diagnostic capabilities, we can diagnose your yard switcher in record time. Simply connecting our laptop loaded with Ottawa and Cummins technology, we can determine very quickly what is wrong and make the repair. Occasionally there will be error codes that will flash in your cab but they are easily forgotten or erased and without that code, there are lengthy processes mechanics have to go through manually to find out what is wrong.

A few weeks ago one of our mechanics, Kory Swenson, took one of our mobile repair vehicles to diagnose and repair an Ottawa Yard Truck for one of our clients. The trailer spotter didn't know what was wrong except that there was power failure. Without the computer diagnostics, it would have been a two hour turnaround to determine and repair the problem.

Kory hooked up the laptop to the Ottawa Truck and determined quickly that there was a problem with the OEM. There is an Ottawa oil pressure send unit and a Cummins oil pressure sending unit. The diagnostic pinpointed that the fault was a Cummins oil sending unit. Kory said, "I saved hours of not having to read through the Cummins manual, having to go through every step to figure out what the problem was."

He replaced the part, the symptom went inactive, and the yard truck experienced no power loss. Hours saved are dollars saved for our clients. We are dedicated to saving them time and money. Thank you Kory for a job well done!