Louisville Switching is a master dealer for Fontaine Armor, which is the only fifth wheel designed specifically for yard trucks. The Armor fifth wheel is stronger, easier to maintain, and better protected from kingpin damage than other terminal tractor fifth wheels, providing increased uptime and lower total cost of ownership. Fontaine has made a breakthrough with this product, and after 42 years in this business, Louisville Switching immediately wanted to develop a partnering relationship with Fontaine.
Based in Trussville, AL, Fontaine Coupling Solutions has been in business for many years, but its newest product is sure to make a mark in the yard truck industry. Louisville Switching President Don Robinson explains: "We are proud to be the only Key Dealer of Fontaine Armor in Louisville. This fifth wheel designed specifically for yard trucks is a game changer for our industry because of the time savings, safety features, and ease of use for drivers."
One of the most significant impacts is how it can save your business time when your fifth wheel requires some maintenance. What used to take three hours to rebuild, now takes about 15 minutes with the Armor Fifth Wheel.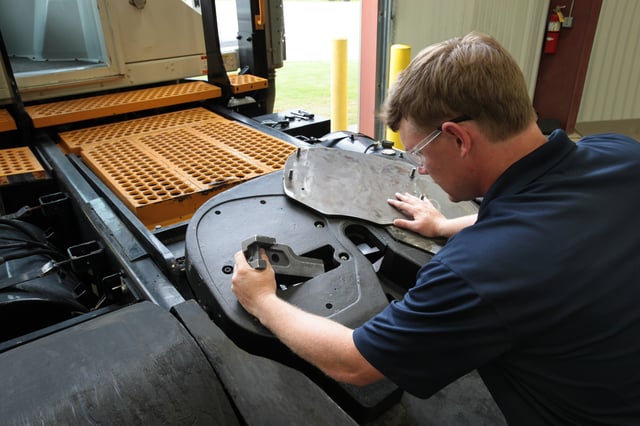 Key features of the Fontaine Armor include:
All locking components can be replaced from the top in under an hour without removing the fifth wheel from the truck. The patent-pending design cuts rebuild times from up to three hours to as little as 15 minutes.
Trigger activated lock helps prevent dropped trailers due to false coupling.
Locking components are located away from the edges of the housing to reduce kingpin damage.
If you are interested in Fontaine Armor parts, download the Fontaine Coupler Brochure here
Ottawa Armor Red & Black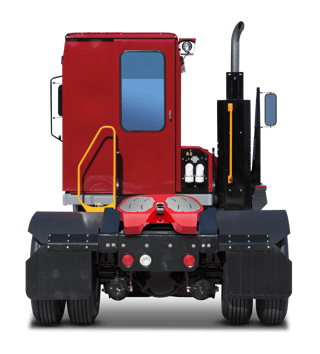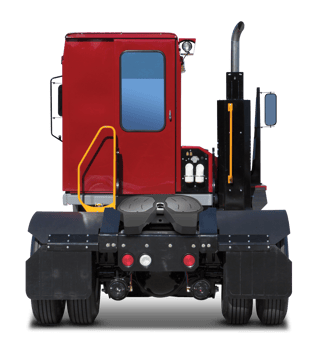 Fontaine Armor Parts