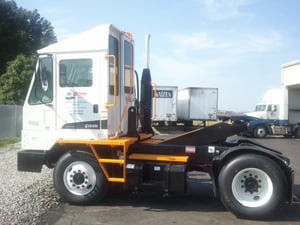 If companies could help their drivers avoid injuries, you can imagine how much could be saved in medical expenses. Think also about the loss of efficiency if your team is short handed because of injuries. The most common injuries truckers experience can be avoided by using an Ottawa yard truck. Here are three of the most common injuries.
THE LANDING GEAR.
Having to hand crank the landing gear often causes injuries because of repetitive motion, many times to the shoulder, elbow, and wrist.
This injury
is common among drivers who work at terminals moving trailers in a truck yard.