Winter is here, which means it is time to brush up on safe driving practices. Traveling and operating during winter weather can be the most dangerous time of the year for drivers. We know safety is your top concern when it comes to your drivers. Here are our top five safe winter driving practices to help prepare your drivers for whatever the winter weather has in store.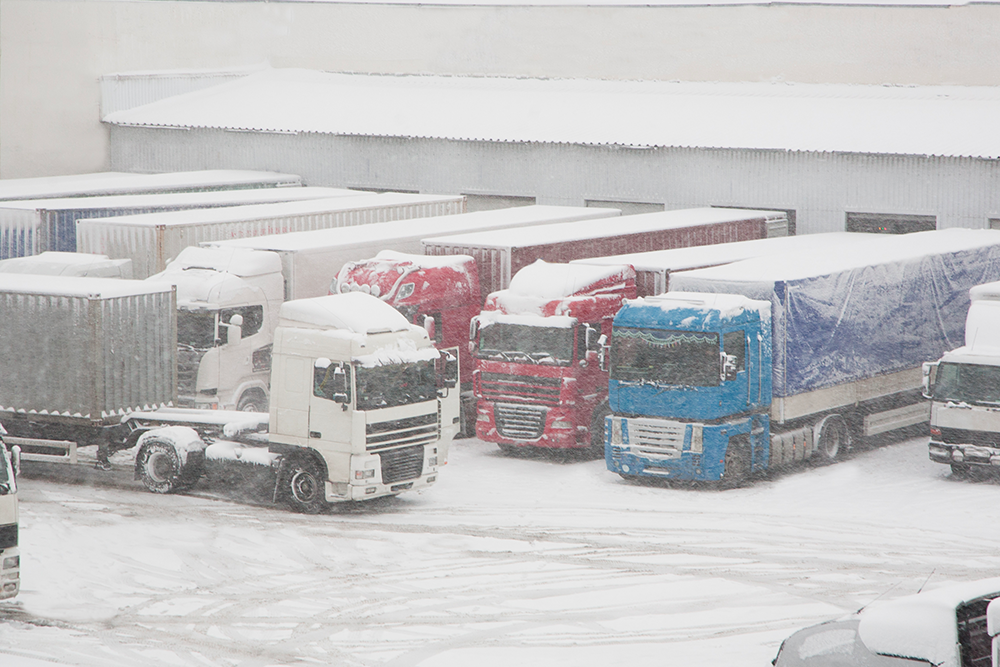 1. Stay Equipped with Proper Supplies
We've said it before on our blog, and we will say it again. One of the best ways to be prepared for bad winter weather while on the road is to have a checklist of supplies and items in your truck at all times. This set of supplies will equip you to handle any situation you might encounter during bad weather, allowing your drivers to feel safe during these situations.
Some of the items we recommend carrying in your kit include:
A spare change of clothes
Towels and blankets
Gloves, hats, and a heavy coat
A tool kit, including a flashlight and batteries
A bag of salt
Ice scrapers/brushes
Jumper cables
Tire chains
Keeping this list of cold-weather essentials within reach allows easy access in the case of an emergency situation.
2. Operate Cautiously
Another safe driving practice, both for you and those around you, is to operate your truck cautiously and stay alert on the road. When there is any potential for an accident to occur when driving or operating, it is your job as the driver to be aware of your surroundings and to make any necessary adjustments to keep both you and your truck as safe as possible. Your main goal should be to avoid any involvement in an accident. This leads us to our next tip.
3. Brake Slowly
Along with being aware of your surroundings, make sure to accelerate and brake slowly during winter weather conditions. Accelerating or decelerating too quickly can cause the tires of your truck to spin out or lose traction, resulting in the truck hydroplaning or sliding – leaving you out of control of the vehicle. If you do feel your truck sliding or hydroplaning on icy or wet roads, lightly pump your brakes to slow the truck down, versus slamming on them.
4. Avoid Icy Roads, Bridges, and Overpasses
If you need to leave the yard to deliver a shipping load, there are certain safety precautions you can follow when driving. As a driver, you cannot always be in control of the route you are taking to haul a load. However, one thing you can do is adjust your route for a safer commute.
Try to avoid any icy patches while on the road or in the yard, or even spots that simply look wet, which could be covered with black ice. Avoiding bridges and overpasses is a smart idea if you do have to travel outside of the yard, as they can freeze quicker than the regular road. Also, they may not be salted like many highways are when severe weather is predicted.
5. Allow Extra Space and Time
Our final tip for safe driving is to allow yourself extra following space when driving. Many accidents occur when the roads are icy or snow-covered because drivers do not leave enough room when they need to maneuver in unexpected traffic conditions. Allowing yourself extra traveling time, as well as space between your truck and another vehicle, will ensure you stay safe and can avoid an accident.
Overall, we want all of you to stay safe this winter season, whether you are staying in the yard or traveling across state lines transporting loads. If any of the trucks in your fleet need replacement parts or services to prep for winter weather, or you simply have a question about fleet winter weatherization, contact us today.