As you know, we consider ourselves pretty big foodies and we always look forward to trying all the new restaurants that pop up in Louisville. But, we also have a few local staples we keep going back to. One of those is Varanese! Another one is La Chasse, which we wrote about in February when we had the privilege of interviewing the owner, Isaac Fox.
We recently spoke with John Varanese, owner of Varanese and River House, two Louisville (and Louisville Switching) favorites! Read about the history, menus, and more of these two fantastic restaurants below.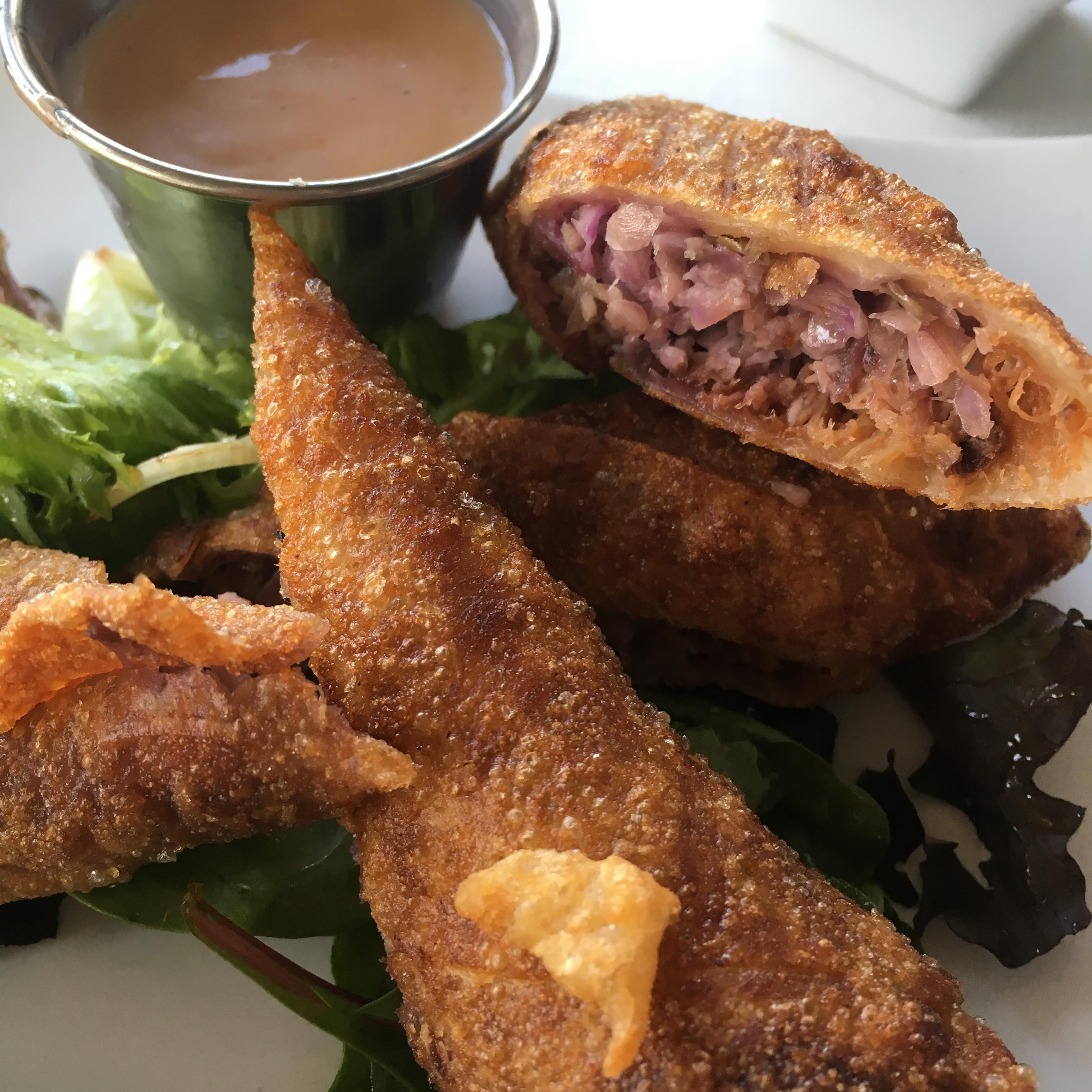 Tell us a little about the history of Varanese.
When I left Azalea, which was a restaurant on Brownsboro Road, I was wanting to do my own thing. I was looking at different properties and concepts and I actually was looking at opening River House first, but it was too big of a project for me to put together at that time. It was five years of trying to put a business plan together and trying to get financing together, but it just wasn't going to happen.
I had a broker call me and tell me about the Frankfort Ave location so we downsized the concept a little bit and Varanese became the new concept. We opened in August 2007- right before the recession hit so that was fun. We had a bunch of challenges to overcome at once. In the early 1990's, the location was opened as an upscale martini bar at the time, the Red Lounge, which did well but ran its course. Before that, it was a gas station and car repair station.
For me to make it work, I needed to have more seating so I hired an architect and we expanded into the parking lot which is now the four seasons patio. We wanted to keep the character and have it resemble a garage a little bit. The front, to some people, looks a bit like a car showroom with the big glass, which is what we wanted. We definitely wanted outdoor dining after giving up the River House concept.
You said River House was your first concept, tell us more about that.
When I was searching for a restaurant, I knew it had to be on Bardstown Road, Frankfort Ave or close to the river. Those are the places I thought ensured business and traffic. I trained in South Carolina and grew up in Cleveland on the lake so I was always a bit of a water boy. I always wanted to have a restaurant on the beach, but living in Louisville that isn't quite feasible.
I had looked at a property on the river and thought at the time that there was no way I could afford that. One day I was driving down River Road and saw a For Lease sign, and thought "that would be really cool, but no way I could afford something on the river." I continued driving away and as I was driving away I thought "well, I've got nothing better to do right now. Go back there and figure out what's going on."
After talking to the landlord and owner, I thought "okay this is feasible, I could make this work. People would invest in me opening a property on the river." Well five years of trying and going back and forth and it just wasn't happening. I did have some commitment for financing but that was August of 2001 and then September 11th happened and everyone had to pull back on their investments at the time. So we had to put that to the side, but I guess things happen for a reason.
Several years later you made that original dream a reality and opened River House.
Yes, it was almost 10 years after opening Varanese. I asked my bank, after year 6 of opening Varanese, if they would finance the lease and they said yes. Then they decided they wanted more money down. Luckily I was able to find more financing but it took about a year until I finally had it. River House opened February 29th, 2015, a leap year!
Tell us about the inspiration behind the menu at Varanese?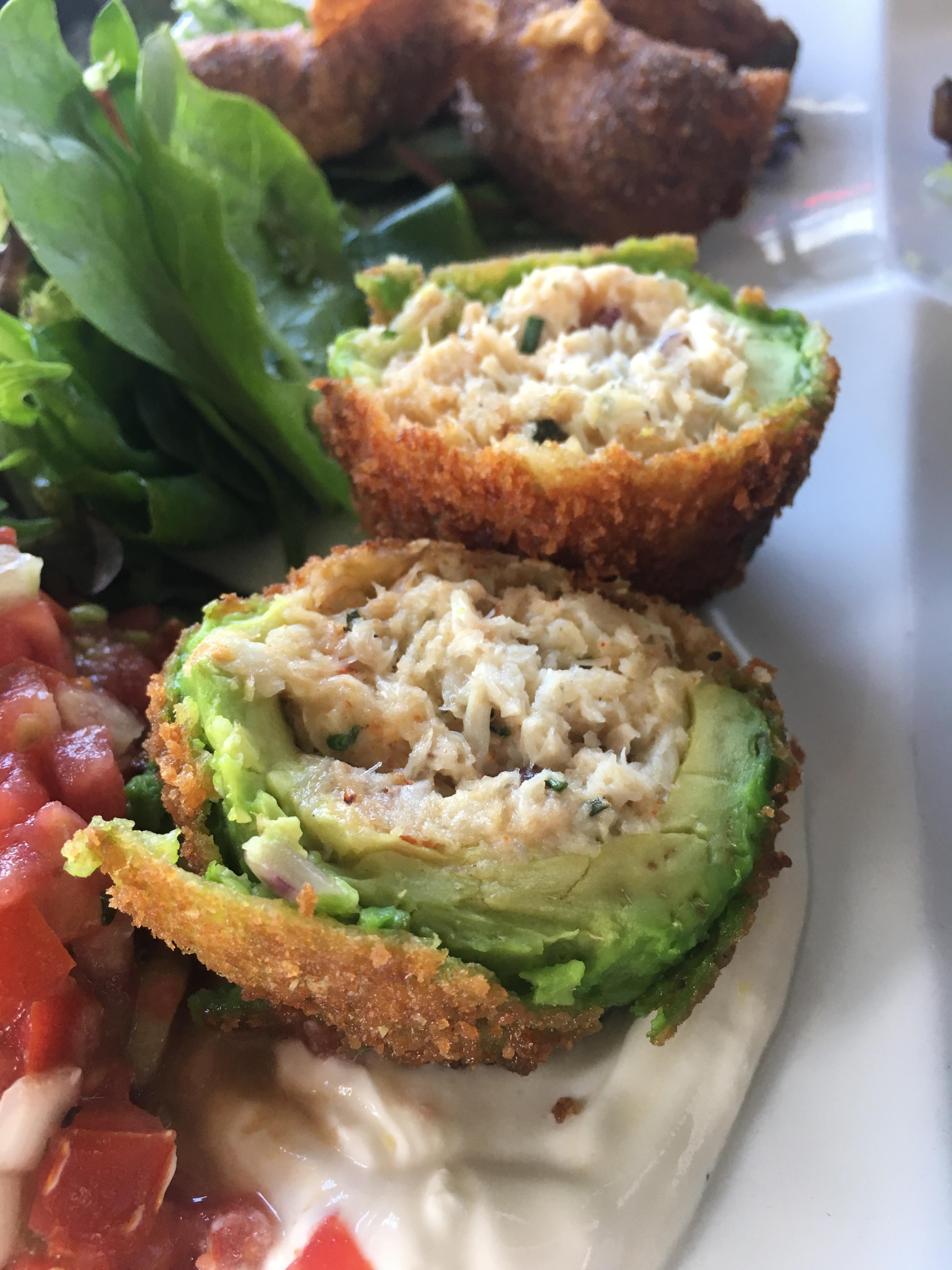 Originally it started off as contemporary Mediterranean. The idea of the creation there was that I didn't want to limit myself and my cuisine so that's why I've always lent to so-called fusion. There is some French, Italian, Mediterranean, Spanish, and Moroccan influences. A lot of it was also just learning what I did at Azalea.
The concept is also offering something at an affordable price. We have sandwiches, lighter plates- the menu is designed to be more approachable and affordable. And then the specials are meant to be trendy and to wow and for people who are wanting to splurge a little bit more. White tablecloths, servers wearing ties, fresh flowers on the table, having a full bar with something for everyone. Just trying to be that all-inclusive, great local neighborhood spot.
How about the inspiration behind the menu at River House?
Well, after Varanese, I had to really think about what River House was because River House is the original concept of what Varanese was going to be. As it came closer to fruition, I had to analyze the market a little bit to see what we were missing.
At the time I was getting all this great seafood in from UPS flown in from Honolulu. A lot of local seafood restaurants use frozen product instead of fresh seafood, so we took the opportunity to really bring that fresh seafood here. Charleston, New Orleans, the Raw Bar, Grub Oysters- I just took that inspiration to bring that fresh seafood concept, especially being on the river- it's a natural fit.
What kind of dining experience can customers expect at your restaurants?
We are creating a high-end dining experience without the pretension. It's a fun and more casual atmosphere that appeals to a broader spectrum of customers.
Do you have any special events?
I started with Wine Dinners. This was an opportunity to create and do different culinary things. It offers change and variety and also motivates us to keep it fresh and stay on our toes. We also found that the special events are revenue drivers for the restaurant.
We had great success with our Wine Dinners, but I was very hesitant when I was approached to offer a Bourbon Dinner. I didn't think that would appeal to our clientele. That's when Four Roses Bourbon offered to co-sponsor the Bourbon Dinner. I agreed and then was surprised when we had to cap the seating at 95 for the event. We kept the Bourbon Dinners and to increase the variety of our events, we also offer Beer Dinners in addition to our Wine Dinners.
We also have seasonally themed dinners such as our Strawberry Dinners in May, Tomato Dinners in July and August, and our Fall Harvest Dinners during the Fall season. This allows us to take advantage of fresh seasonal ingredients. Plus, it keeps our customers and staff engaged in the culinary experience.
How do you select the food and beverage pairings?
We start with a type of beverage or theme and then sit around and talk about what to enjoy with them. The fun part is it's not about the food, it's about the spirit that inspires the food. We start with a clean plate and collaborate about what compliments the beverage. It usually takes a couple hours to come up with the menu with the chefs making the final decisions.
What is your favorite meal to make and your favorite meal to eat?
I don't have a particular favorite. That's kind of like asking an artist what is your favorite piece of work. I'm always looking for something new and different to play with. It's always developing and always changing. I like to keep it simple at home and I'm a big fan of mushrooms and cheeses. I always seem to go back to Italian preparations like I had growing up.
John also wanted to add that River House is more a more casual, gastropub-style restaurant and has a new menu with original creations. The River House chefs are keeping it true to the culinary integrity of each dish.
Thank you for taking the time to talk with us, John! We highly recommend you visit Varanese and River House soon.