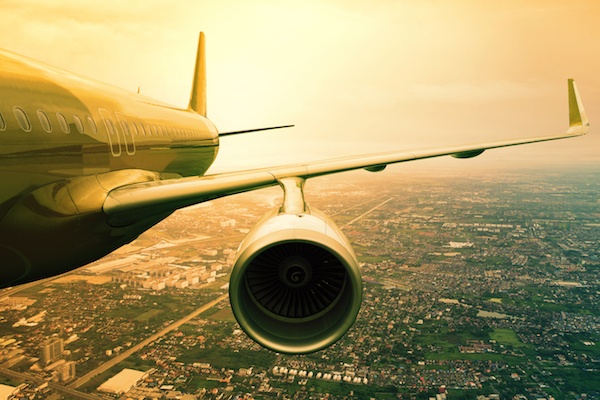 Here at Louisville Switching, our Ottawa Yard Trucks take a small part in the overall logistics industry in the United States. We're fascinated with how goods and services are shipped and how they get from point A to point B. That's why we're starting a three-part series on our blog that focuses on the logistics industry. Follow along as we begin the series today looking at planes and water travel. Next week we'll look at trains, and then we'll wrap up by looking at over-the-road transportation.
A brief Overview of the Transportation Industry
The transportation industry is one of the most stable, profitable industries in the world. With rail, water, air, ground, and warehousing divisions being considered, transportation and logistics revenues in the U.S. in 2015 are estimated at $1,004.5 billion. Globally, revenues reach close to $4.6 trillion. At 6% of total global economic activity (GDP), the transportation and logistics industry is clearly a big player in international commerce and trade.
Advancements in intermodal container shipping procedures have made domestic and international operations even more efficient—which translates directly to the industry's profitability.
Merchant Shipping
Throughout history, ocean-going cargo ships have been the largest and most consistent freight carriers as well as a facilitator of global development, trade, and commerce. Ocean-going cargo ships carry more than 90% of the world's internationally shipped goods, with over 102,194 commercial ships worldwide. In recent years, part of the shipping industry's appeal is that it is cheaper than air carriage.
In the shipping industry, keeping logistics costs down directly affects the bottom line at every part of the process.
Containerization as the Catalyst for Globalization
There are 25 container ports in the continental U.S., and they each play a big role in international shipping. Intermodal shipping is a type of shipping that involves multiple modes, usually involving intermodal containers that are easily transferred between ship, rail, and truck. It plays a big part in international cargo shipping and in the container port industry along the U.S. coast, which acts as the gateways for the transfer of international goods from ship to ground transport.
Intermodal containers have revolutionized international shipping over the years by making the entire process more efficient and productive. The containers allow shipped goods to be transported long distances and transferred repeatedly from one mode to another without ever being opened. This process is made possible with specialized forklift trucks and cranes, and all products are tracked using logistics software and computer systems.
Containerization changed the way the world conducts international trade by increasing productivity, reducing overhead costs, and shortening shipping times. The only obvious downside to containerization is when a delivery is extremely time-sensitive—and this is where the option of air cargo becomes the obvious choice.
Air Cargo
The air cargo industry encompasses air express, air freight, and air mail. Air cargo is transported by cargo, passenger, and combi aircraft (a combination aircraft that carries either passengers or cargo).
In the airfreight industry, organizations offer express delivery and end-to-end services for everything from time-sensitive documents to high-value items. Express delivery services play a big role for small and medium-sized exporters who may not otherwise be able to cover the costs of running their own supply chain.
Air cargo takes a smaller slice of world trade at less than 10%, but it represents more than 30% of the international market—largely dominated by its transactions in time-sensitive and high-value goods.
Louisville Switching ships Ottawa Yard Truck parts throughout the United States and over the world, which is why this mode of transportation is fascinating to us. It helps connect our business in Louisville, KY to businesses a half a world away! Be sure to tune in next week as we discuss the railway industry in the United States.