Daily maintenance of your Ottawa yard truck is crucial to prolong the lifespan of your truck and protect the drivers. At Louisville Switching, we are offering a free, downloadable Daily Maintenance Checklist that you can follow for proper daily care of your Ottawa yard truck. Inspecting your truck daily helps to avoid preventable accidents, damages, part replacements that can cost valuable time and money to repair.
Properly maintaining your Ottawa yard truck is crucial to keeping your fleet running for years to come. To maximize your Ottawa yard truck's lifespan, it's important to perform daily inspections in order to detect issues before they cause serious problems. To help you maintain your yard truck, we've create a list of items you should check or clean daily.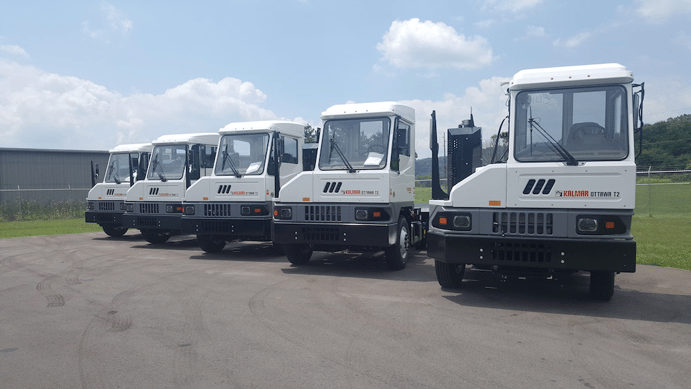 Daily maintenance requires both checking and cleaning to do a thorough check to make sure the parts of your yard truck are working properly and are in proper working condition. If you come across parts that are worn or damaged it may be a sign it needs to be replaced. It is important to replace defective parts quickly to avoid other more serious issues.
Daily Maintenance Checklist
These are some parts on the daily maintenance checklist we recommend checking:
Front wheel hub oil level (if applicable) †
Engine belt condition and tension †
Steering system †
Hoses and wiring
Hazard lights †
Headlights
Turn Signals
Tire condition †
Oil pressure alarm and gauge operation †
Transmission shift lever operation
and over 20 others!
Our expert team at Louisville Switching recommends these cleaning tips to maintain the aesthetics of your yard truck and easy visibility of the driver's surroundings:
Clean the cab interior †
Clean the windows †
Clean and adjust the mirrors
Do not neglect your truck! If a part looks or sounds off from its usual rhythm, it probably needs attention. Truck maintenance is always better to address before a problem even arises and this where the Daily Maintenance Checklist comes into play.
Take action to maintain your yard truck by downloading our Daily Maintenance Checklist and begin utilizing our daily inspection checklist into your daily operations. We want our customers to get the best and longest use out of their Ottawa yard Truck as possible. This requires excellent and regular maintenance on your part!