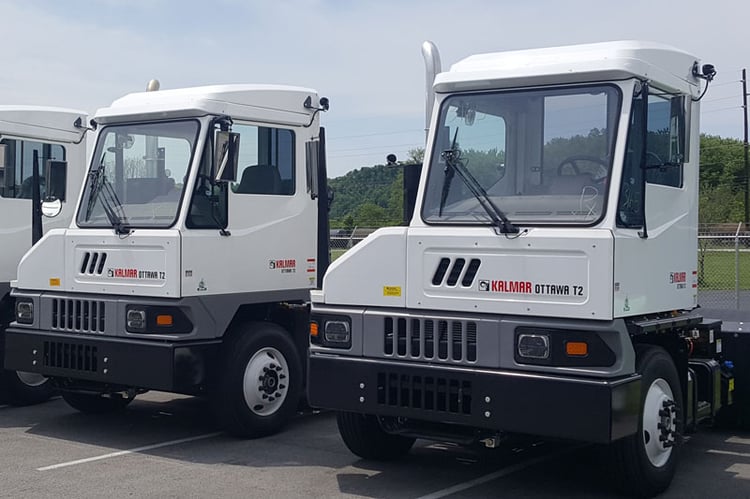 At Louisville Switching, our priority is serving clients to the best of our ability. Whether you are in Jasper, Indiana or right here in our backyard in Louisville, Kentucky, we specialize in Ottawa Yard Trucks. Through our experience, we can sell, lease, rent, or just repair and refurbish Ottawas.
Since the market is growing, we have decided to increase our exceptional service department.
Meet Our Leasing, Rental, Sales, and Refurbishment Service Department
Chris Troutt has been with us for many years. He brings a great attitude and sparks customer appreciation. He dedicates himself to each customer to make sure they enjoy doing business with Louisville Switching. His extensive experience and passion for helping businesses have been a great asset for Louisville Switching and our customers.
Bruce Howard is our new Business Solutions Specialist. He brings a unique perspective since he used to be a client of Louisville Switching. Now, Bruce brings his extensive background in distribution and retail to us. He dedicates himself to each customer and is passionate about providing excellent customer service. Meet Bruce by watching the video below.
Sales, Leasing, Rental, and Refurbishment of Yard Trucks
So, what can Louisville Switching do for you? Well we sell, lease, rent, and refurbish Ottawa Yard Tucks. With all of those options to meet your Ottawa Truck needs, it might be difficult to know which is best for you. That is where we come in! You can always reach out and we'll be happy to help you find the right option for you. To get a head start, though, here is what each option could mean for you:
With the growing market, it is our goal to help our customers and region by expanding our capabilities and service. We are proud of our team, and their exceptional passion and experience are always here to answer a question or extend a helping hand. Feel free to reach out to us.