The new acquisition will allow MH Equipment and Louisville Switching Services, Inc. to expand its customer base, product offering and service capabilities in the Kentuckiana material handling market.




Peoria, Ill. (May 2, 2019)

- MH Equipment (MH), based in Peoria, Ill., announced yesterday it will be acquiring Louisville Switching Services, Inc. (Louisville Switching) effective immediately.

As a licensed, authorized motor vehicle dealer, Louisville Switching is focused on selling and servicing only the highest quality trucks. The family-owned business has an extensive relationship with Kalmar Ottawa Trucks which resulted in receiving a Premier Kalmar Ottawa Dealer designation in 2018. The award is another testimony of the company's dedication to superior service and values.

The transition will allow MH Equipment to expand its customer and employee base in the Louisville community as the company continues to be a leader in the material handling industry. With 28 servicing locations across the U.S. and over 900 employees, MH is committed to adding quality organizations to its family of companies for growth, and has eagerly anticipated this acquisition.

"It's clear Louisville Switching Services, Inc. means what they say about focusing on the customer. Their experience, passion, integrity and vision will certainly fit well into the MH values. We are thrilled to welcome our new customers and employees and look forward to what the future holds," stated MH CEO John Wieland.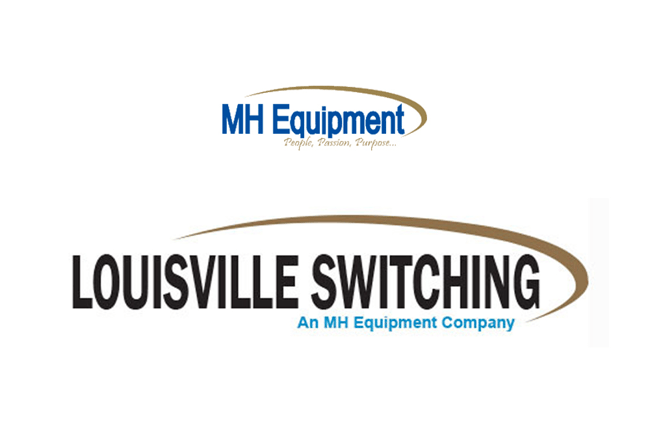 About MH Equipment




MH Equipment (MH) began in Peoria, Illinois in 1952 as a small forklift dealership with about 50 employees. MH remains passionate about treating all people whether they be customers, employees or suppliers with honor and respect. This mentality and ethical leadership has helped MH become one of the largest and fasted growing full-service material handling equipment and service providers in the United States. MH is now comprised of multiple dealerships, over 900 employees and 28 servicing locations throughout Missouri, Illinois, Indiana, Iowa, Kentucky, Nebraska, South Dakota, Ohio, Pennsylvania and West Virginia. Receiving Hyster-Yale Group's Dealer of Distinction awards and MHEDA's MVP award on a consistent basis recognizes MH's commitment to success. "We trust as a company we will always remain mindful of our humble beginnings, grateful for our success and hungry for our next horizon," stated current CEO John Wieland. Learn more about MH and the material handling industry by visiting www.mhequipment.com.

.