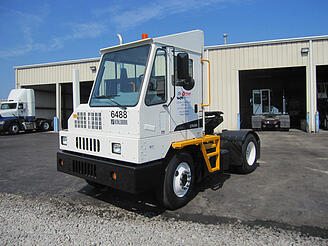 Louisville Switching places a lot of focus on the safety of anyone who comes into contact with one of the Ottawa Yard Trucks we sell or service. We all get in a rush to get a job done, but it's important to take a few minutes before each shift and give everything a once over inspection, with a few double-checks here and there.
The video below is a great introduction to the operational manual of the Kalmar Ottawa T2; however, this video is also helpful as a refresher course for seasoned professionals. Download the Kalmar Ottawa T2 Manual.
In the operator orientation video, Kalmar Ottawa will review safety tips, how to raise/lower the cab, and procedures for trailer moving. Remember, it is the operator's responsibility to be sure that proper trailer moving procedures are followed.
Watch the video below for all the details.
If your business has a yard truck need, part or service issue, we are your all-things-Ottawa solution. Click here if you have a question or a need and a member of our team will reach back out to you shortly.