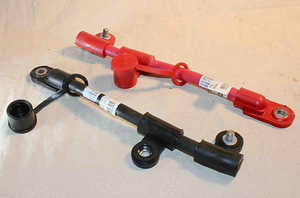 Ottawa Yard Trucks are built for heavy use, but after many hours of switching, your yard truck may fail to crank or lose power suddenly. When those issues occur, check the battery cables for corrosion or damage. If you need to replace a worn or damaged battery cable on your Ottawa or Cummins engine, Louisville Switching can help.
Our parts department is stocked with thousands of parts for your Ottawa and Cummins engine and we can get you what you need when you need it. With a UPS hub right down the road, we can send most things next-day air, whether you live around the corner or across the globe.
We offer competitive pricing and shipping to most any region across the country. We can ship quickly and affordably. For pricing on the item you need, click here and fill out the short form. If you have questions or need to speak with our customer support team, they are available to answer questions 24/7.