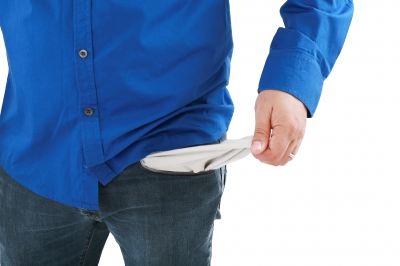 Real life experiences often change the way we approach life. They can also change the way we approach our business. I recently discovered that something as simple as unnoticed generosity can happen without many rules and not a lot of fanfare. While we posted this story on our blog several months ago, for me this is worth mentioning again.
On a recent business trip to the deep south, I had a moment of clarity that I would like to share with you. My friend, Chris, and I were in a southern town and we had stopped for lunch at a chain restaurant. This was a medium-priced, sit-down restaurant. It is a chain that is actively seeking to climb the scale of propriety. The food is good and the atmosphere is constantly improving. Most of the patrons are attired in business casual or better. We were seated by the hostess and were perusing the menu. A man sitting in a nearby booth was carrying on a conversation in a voice slightly louder than would have been expected for the atmosphere. The conversation was not disturbing. It was completely normal and included some questions, some chuckling, and normal banter for a two-way conversation.
After some time, Chris remarked that no one was in the booth with this man. Then we decided that he must be talking on a Bluetooth device. Although he appeared to be somewhat disheveled and maybe not dressed as well as the other patrons, he just had to be on a Bluetooth. That was the only logical explanation.
The conversation continued for a while. He finished his meal. The waitress brought his ticket to his booth. He got up to leave and walked past our table. There was no Bluetooth. There was no cell phone. There was no companion. In fact, he looked quite homeless. My curiosity was piqued and I wanted to know more. When our waitress returned to replenish our iced tea, I inquired about this man. She told us that his name was Eddie and he was homeless. He came into the restaurant every day and the restaurant fed him. He was always presented with a bill and he would always "approve" the charges. The waitress would then receive the bill back from Eddie. They would wish each other well and their business was completed for the day.
Chris and I mused to each other about how this could be. There was no local agency directing this scenario. There was no state official collecting taxes to make this happen. No politician had introduced legislation to make a law that required the restaurant to feed Eddie. No federal agency was collecting your tax dollars to be diluted through bureaucracy after bureaucracy. Fifteen forms filled out in triplicate with stamps of approval were not needed to make this happen. No judge had ordered this to be happening.
This was amazingly simple. The man was hungry. The restaurant fed him because they wanted to do that. Voila!!! That restaurant did what they wanted to do because they wanted to do it. They didn't do this for publicity. They didn't do this for adoration. They just quietly went about the business of helping someone and we would have never known this if we hadn't been so nosy. The man didn't complain about the portions being too small. He didn't ask to bring all of his friends with him. He didn't demand more than he received. The man was hungry. The restaurant gave him some food. He ate. He bid them farewell until tomorrow. He left.
This all seems so simple and yet we have made such a gigantic mess of trying to help people. We don't need more plans, or more czars, or more laws. We just need to remember how a restaurant in the south goes about helping someone with exactly what they need at the time they need it.
Image courtesy of David Castillo Dominici/ FreeDigitalPhotos.net".