Louisville Switching has the capability to customize Ottawa T2 yard trucks in numerous ways! On the inside, you can choose to add an AM/FM radio, an air conditioning system, deluxe air ride seats and a number of other deluxe features. On the outside, you can decide if you want heated mirrors, moto-mirrors, side door, cab guards, window guards, flexible fenders, engine upgrades and perhaps the most exciting customization option is choosing your truck's paint color. You can customize the color to match your company colors.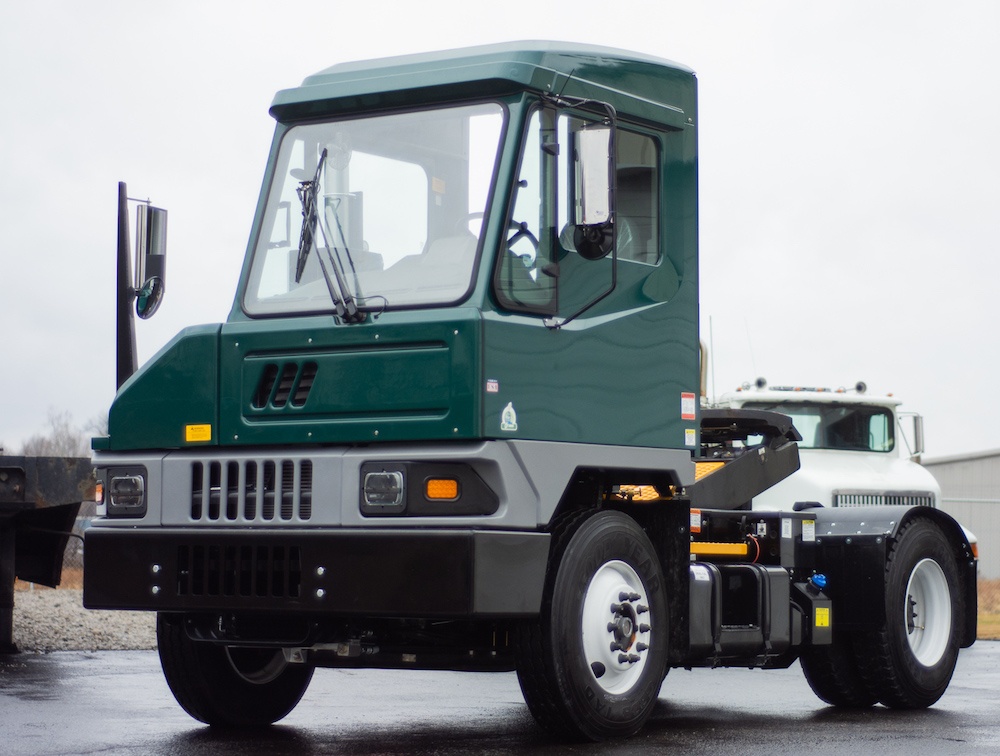 These are just a few examples of the ways you can customize your Ottawa to function exactly as you envision it. Below, we expand on all the ways you can customize your Ottawa.
Customization Options for Ottawa T2 Yard Trucks
Customizing your Ottawa with a different paint color makes your truck more than just eye candy. Your company and brand are unique and provide specific services that set you apart from your competitors. If this wasn't the case, your company wouldn't be successful. As such, you've probably spent a lot of strategic time deciding on all the factors that make you different, including your brand's colors, which eventually become part of your company's identity.
When you think of company's like National Geographic, Google, and Coca-Cola, you likely automatically envision the cover of a magazine, your latest google search, and a timeless soda can. These are a few examples of companies whose brand colors can be interchanged with brand identity.
Make Your Ottawa Yard Truck Unique
When you choose to customize your Ottawa with your company's color, you will be displaying your unique brand in a unique way that will begin to establish your brand with those you work closely with.
These are other ways you can customize your Ottawa Yard Truck to best serve your needs:
Galvanized frames are a great addition for anyone who works in an environment where there is an abundance of salty air, ice, and snow. Read more about this feature

here
Fontaine 5th Wheels
Optional LED light packages
Integral Air Conditioning for driver comfort
Remote control mirrors
Heated mirrors
AM/FM radio
Rear cab protection
Different diesel engine options, which provide high torque and low horsepower for agile operation and excellent fuel economy
Experts of all things Ottawa Yard Trucks
As you can tell, from the inside out, there are many ways you can customize your Ottawa. Of course a great time to customize your truck is when you are buying a new one. If you are in the market for a new truck, check out our sales page or contact us here.
You don't have to wait until it's time to buy a new Ottawa to add on desired features to customize your fleet. We are experts at all things Ottawa Trucks including refurbishing your current Ottawa. Download our Refurbishment Guide to learn about our refurbishment process, the benefits of refurbishing, and see a comparison of a new versus refurbished truck.