We had a last minute chance to participate in the 2010 Mid America Truck Show this past March and we jumped on it. Normally we have a booth each year in partnership with another Ottawa Truck Dealer and with some assistance from our dealer sponsors as well. Well with the state of the economy it appeared that we may have to sit this one out. However, Chris Troutt, our amazing salesman and jack of many trades pulled together a plan, a booth and a last minute show-truck.
Anyway here are a few of the pictures we captured and a short videos. The best video of the day was an impromptu testimonials from a former Ottawa truck operator. He gave some glowing recommendations and we promise he wasn't paid.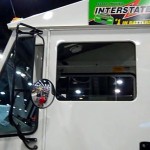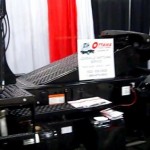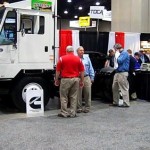 We enjoyed the show as always and we're looking forward to next year. One little known fact that we thought might be of interest is that the organizers of the show at the Ky Fair Grounds lease our Ottawa Terminal Tractors to deliver all the trailers into the North, South and West wings.