Ottawa Yard Truck Parts and Much More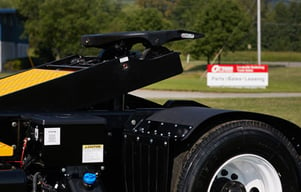 At Louisville Switching, we have an extensive inventory of parts in stock for the Ottawa Yard Truck. If we don't have what you need in stock, we will special order the part you need and ship it to you. We special order any part to accommodate our customers' needs because we are dedicated to providing our customers with top of the line service.

No matter what your need or where your location is, we can get it to you so that your business can stay up and running smoothly. We ship parts all over the world. From the bluegrass of Louisville, Kentucky to the tropics of the Azores, Louisville Switching can get your yard truck parts to you.

Here at Louisville Switching we can also supply you with much needed parts for other brands of spotter trucks, including Weller Reman Truck Parts.
Here are some of the Ottawa OEM parts that Louisville Switching offers:
Rear Door Latch w/handle
5th Wheel Top Plates
5th Wheel Repair Kits
Air Bags
Fuel Gauge Sending Units
6BT-5.9 Cummins Engines
6BTA Cummins Engines
6CT Cummins Engines
Allison Transmissions
Fifth Wheels
Power steering gears
Lift cylinders
All Gauges
Lights
Magnets
Wix filters for all applications (ie oil, fuel, transmission, etc)
Grab Rails & Handles
All Glass
Power take-offs
Hydraulic pumps
All Ottawa Parts
All Magnum Parts
All Cummins Engine Parts
All CAT Engine Parts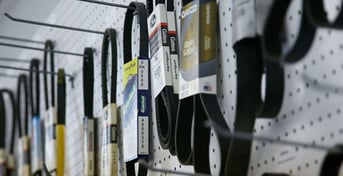 In recent years we've added Jasper Engines, Interstate Batteries, Insta-Chain Automatic Ice Chains and Weller Reman Truck Parts. We are also able to supply parts for other brands of spotter trucks.
There are two ways to order parts:
call 866.879.8659 or locally 502.935.5838