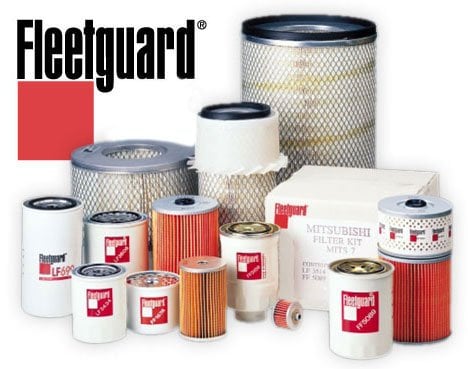 Louisville Switching is proud to carry a wide variety of Fleetguard Filters, a fuel filtration system that is engineered with precision to meet customer demands for longer life and improved performance.
We offer competitive pricing and shipping to anywhere in the country. For more information about our filter systems or our company, call us (866.879.8659) or contact us and a member of our team will get back to you shortly.
FLEETGUARD FILTER TYPES
We carry many different types of Fleetguard Filters for your Cummins or large truck engine including:
Fleetguard Air Filters
Fleetguard Fuel Filters
Fleetguard Hydraulic Filters
Fleetguard Oil Filters
Fleetguard Coolant Filters
If you have a specific filter question or need help figuring out what filter you need, call our customer service number and we will help you track down the right filter and give you a free estimate over the phone. Call any time and speak to a live person (866.879.8659).