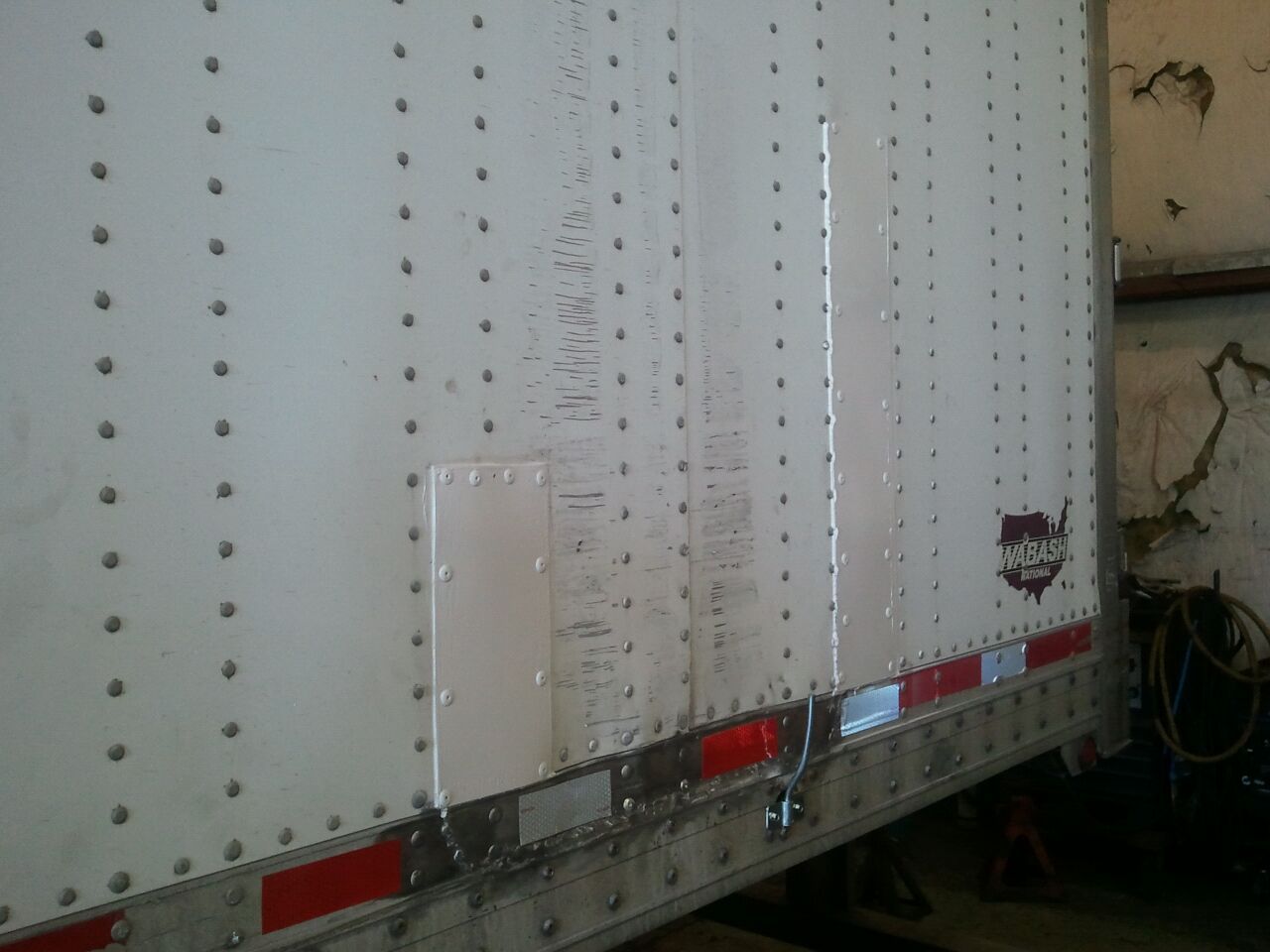 That's right, we may be the best at supplying the best yard truck in the business, the Ottawa, but we do so much more. One of the most common trailer repairs needed is the "gash." It happens all the time. A trailer backs into another trailer and tears a hole in the side wall. We repair that!

We cut the damaged section out and patch it. It is perfectly riveted and sealed to keep mother nature out. Of course the interior is returned to a flat flush surface to insure maximum load widths. If you have any trailer repairs, we are your trailer repair experts.

We can also modify your trailers for your specific needs. One of our clients recently asked us if we could weld the entire floor of a trailer for them. We said, "Of course we can!" We put in a steel floor so they could repeatedly load and off load steel racks that hold product for assembly lines. The steel racks had been damaging their trailers and with a new steel floor they could move the steel racks on and off without worrying about tearing a hole in the floor.