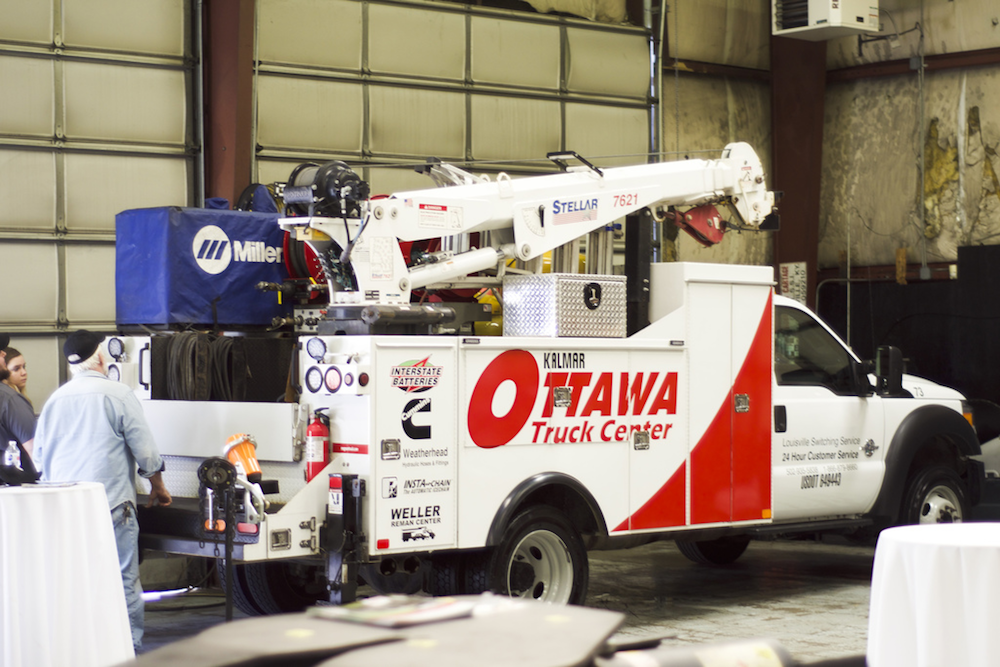 Our 2018 Open House was a few weeks ago on March 14th. We had a great turnout, great food, and got to network with industry experts. This was our fourth annual open house and we greatly appreciate all those who came out despite the frigid temperature!
Customers, partners, vendors, and many others in the trucking industry were present. We had a display of an Ottawa truck going through an entire refurbishment. Much of the inside was replaced with all new equipment and the cabin got a much-needed update as well with a new driver's seat that was installed.
Louisville Switching's Open House: What You Missed
Mike Twitty, Kalmar Ottawa Regional Manager for the Southeast U.S., Ryan Sipple, Kalmar Ottawa Area Part Sales, and Scott Binzer, Account Executive at Cummins Sales and Service were present to meet and network with all who came out. Other experts in the industry, like Melissa Zink with the Kentucky Trucking Association, were also there to meet everyone and network as well.