In 2018, we introduced more Ottawa 2T DOT units to our fleet - and they went fast! In the new year, we have upgraded and added even more trucks to our stock and we are eager to share all about them.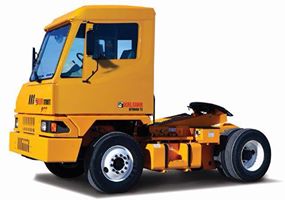 The new year may be nine months away, but Kalmar Ottawa is rolling out the next generation of terminal tractors for 2015.
The Kalmar Ottawa T2 arrived in February after more than two years of in-depth research, creative thinking, and rigorous testing devoted to making the best tractor in the business even better and more suited to the needs of users in the next 10 to 15 years. The new yard tractor has been re-designed and re-engineered to provide superior performance, productivity, and serviceability.