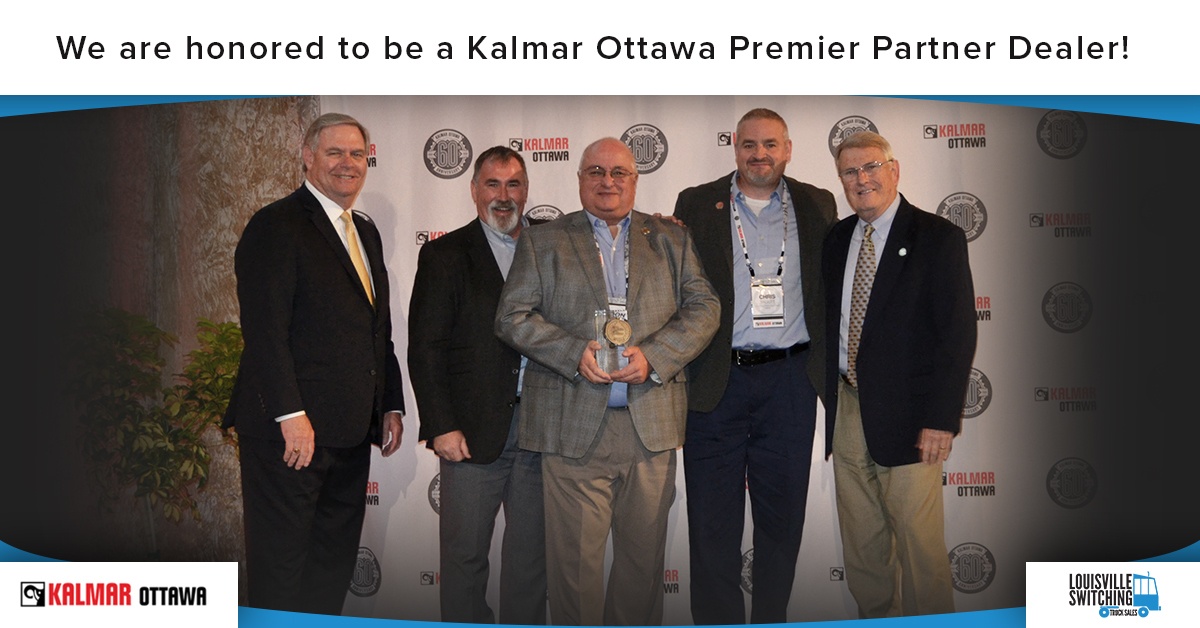 Louisville Switching has once again been named as a Kalmar Ottawa Premier Partner Dealer. We were first named a Premier Partner Dealer in 2014 and have been recognized as such 3 times out of the last 4 years.
We are incredibly humbled to be recognized as a Premier Partner dealer along with a few of our peers and are proud to be a part of the larger Kalmar Ottawa family! They continuously lead the industry to new heights and have recently announced a fully electric Kalmar Ottawa terminal tractor.
How Louisville Switching Maintains Premier Partner Dealer Status

Kalmar Ottawa announced the addition of four new dealers to the North America network last month. Dealers in the network are committed to providing sales and product support to terminal tractor customers. Kalmar Ottawa believes these dealers are crucial to a successful business.